Your Aircraft Deserves the Best
CXO Hangar
Over 5,000 sq ft of combined hangar space
About Us
Modern Hangars with Sturdy Steel Construction
Conroe-North Houston Regional Airport is your aviation gateway to The Woodlands, Spring, and the Greater Houston area. The airport serves business and recreational travelers with two runways, two FBOs, multiple instrument approaches, and an on-site US Customs Station for international flights.
Our private aircraft hangars are located at the CXO Airport and have solid steel construction, quality lighting, and 24-hour climate control, keeping your investment safe and secure.
With over 5,000 square feet of combined hangar space, we can accommodate piston, turboprop, or jet aircraft including many models of King Air, Citation, or Learjet Aircraft.
The motorized, bi-fold hangar doors open and close with the touch of a button.  There is quick and easy access with a coded entry automatic gate.  The hangars feature WiFi and a community restroom for your convenience.
52 x 40′ Hangar
Climate Controlled and insulated with A/C and Heat. Fits up to two smaller airplanes or one Cirrus Vision Jet.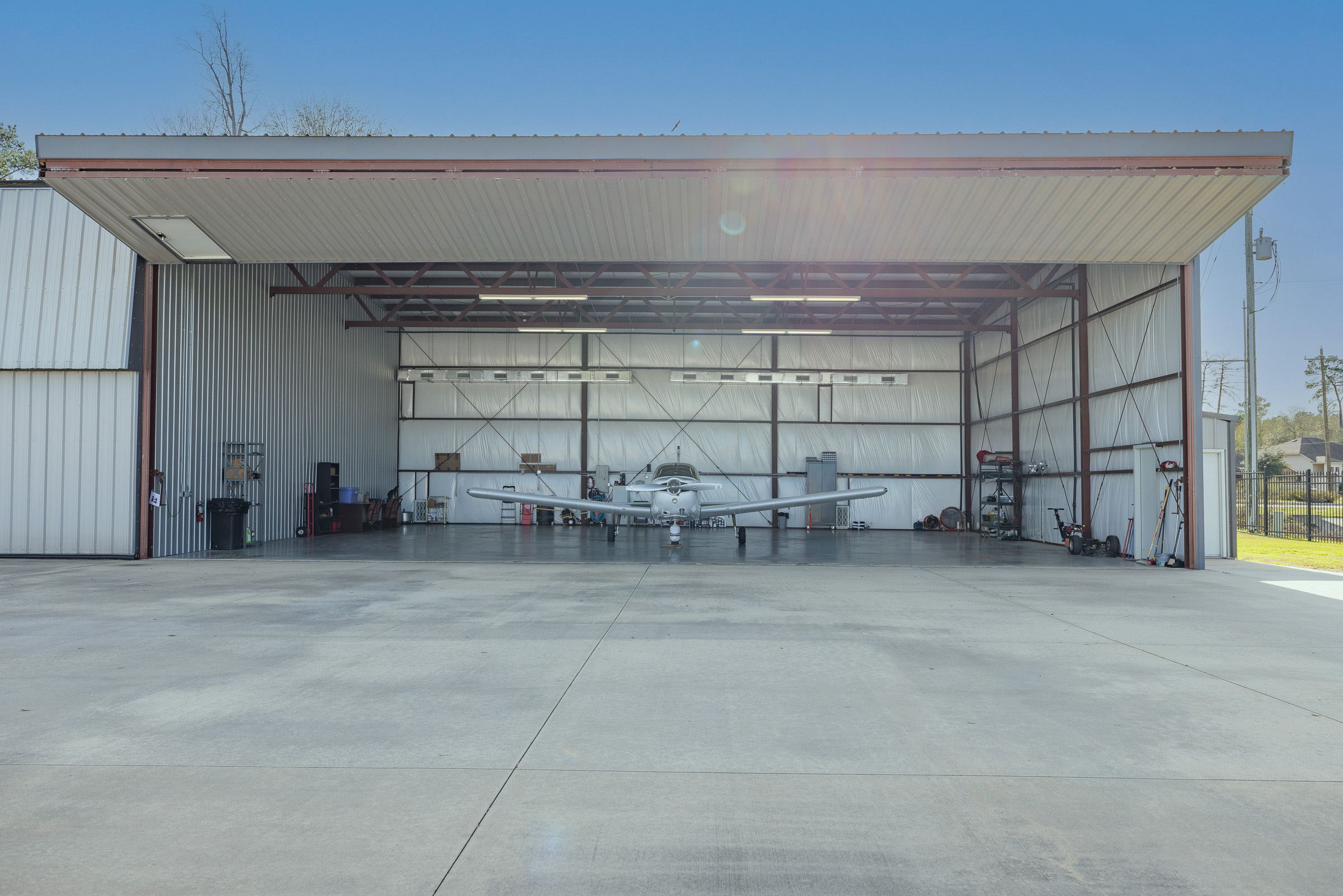 53′ x 60′ Hangar
Climate Controlled and insulated with A/C and Heat. Fits up to five smaller piston airplanes or one jet, turboprop, or combination of turbine and piston planes.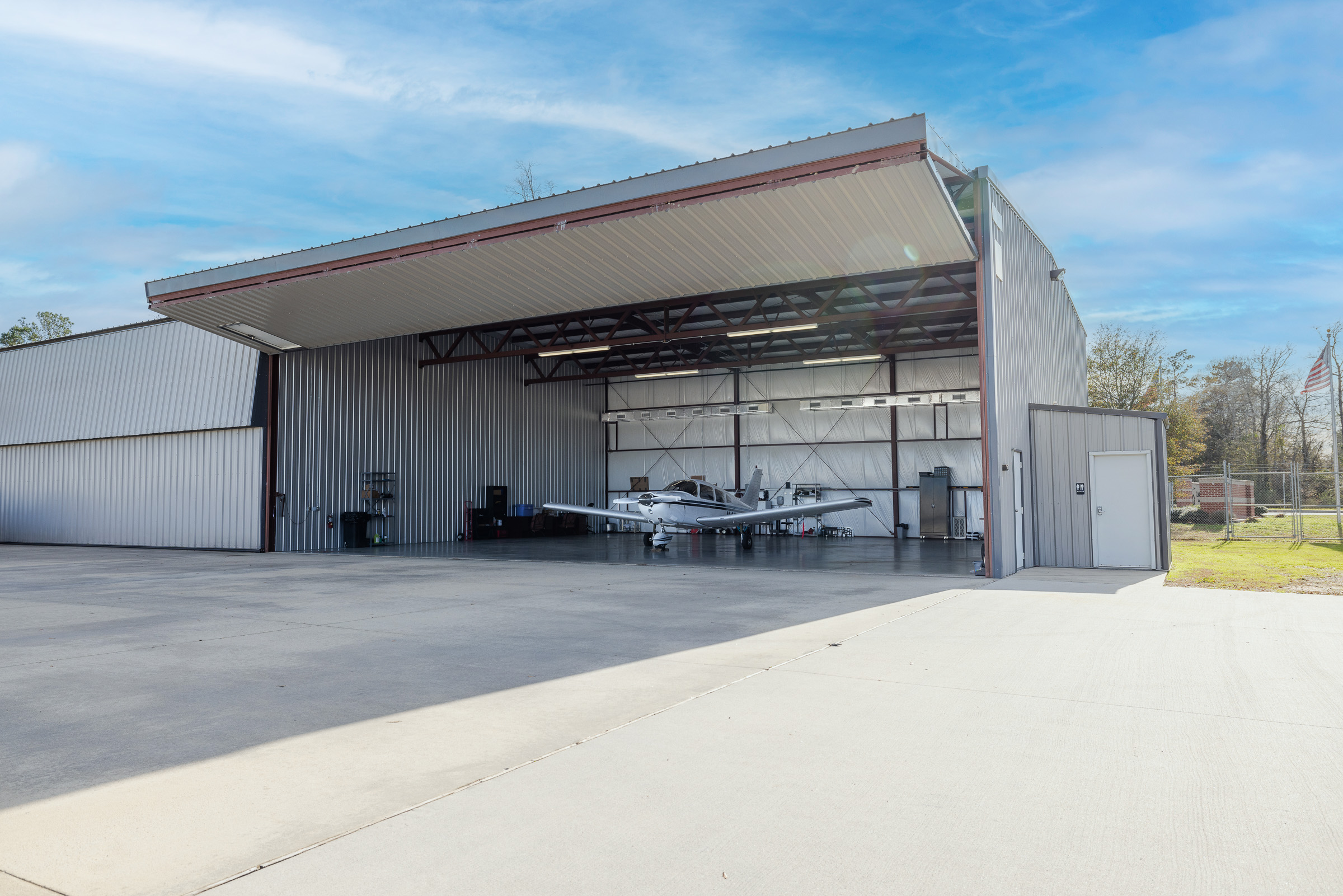 What you Get
Amenities and Services
24/7 Climate Control Storage Available
Quick Access to Taxiways and Runways
Printer/Scanner w/ AirPrint
Conroe-North Houston Regional Airport
Two paved runways, with multiple instrument approaches including ILS and GPS with WAAS capability.
US Customs
For many international travelers, you can clear customers at Conroe-North Houston Regional Airport without requiring an intermediate stop at the border.
Convenience
The Conroe-North Houston Regional Airport, formerly known as Lone Star Executive Airport and Montgomery County Airport conveniently serves Conroe, The Woodlands, Spring, Kingwood, and the greater Houston area. It is quick and easy to access from I-69 / Hwy 59, and I-45.
Maintenance Availability
For many aircraft, on-airport maintenance is available at CXO MX.
Two FBOs
FBO and Fueling Services are available through Galaxy FBO and General Aviation FBO
Push in / Pull out service
Depending on your flying profile, we may be able to offer push in / pull our service for your aircraft. This is on a case-by-case basis.
Visit Conroe-North Houston regional Airport
Contact us for eligibility and pricing
Please contact us with details about your aircraft and flying profile, and we will provide availability and pricing information for your particular aircraft.